Graphs
Today I'd like to share some observations on web applications speed. My monitoring network checks almost one thousand of URL addresses and few interesting pictures are created here.
Lets see sample monitoring results from random URL (one week measurment): http://forum.magicsquad.eu (located currently in webh.pl hosting provider):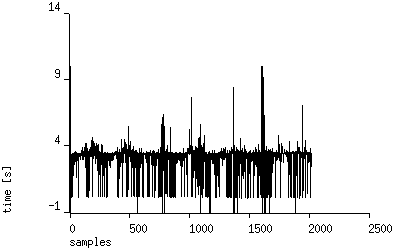 As you can see typical site response time is almost four seconds! (DNS resolution time excluded) Measurment is performed from Cracow, Poland. Let's see results from Chicago, USA: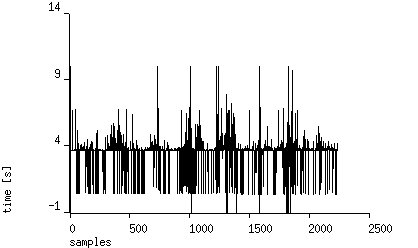 Similar picture (slightly slower ping times visible). We have two possibilities here:
Script is clumsy (PHPBB)
Hosting is overloaded / improperly configured
Long term analysis
Let's see statistics generated by site-uptime.net (monitoring station in Poland):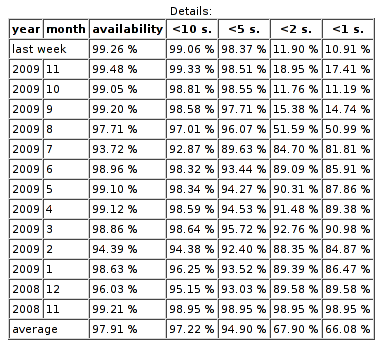 As you can see performance degradation (80% -> 10% responses under one second) started 5 months ago!. No one noticed that average page loading drops suddenly (no change of hosting provider since then!).
You can reach current public report for monitored station here.
Conclusions
I suggest to monitor site performance and availability, especially if you are making money from them
Sometimes fix is at your fingertips (if you know the problem details)