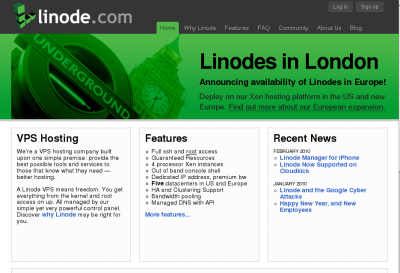 Linode.com sells unmanaged VPS servers based on Xen virtualisation technology.
VPS stands for Virtual Private Server and it means one phisycal server is split into smaller parts and every "part" gains his own IP, disk space, CPU and IO resources. You are sharing server resources with other VPS-es, but have much better isolation and customisation than shared hosting supports.
Off-topic note: Besides there's management panel for Linode you should know Linux/Unix administration very well to make use of "unmanaged VPS". If you are not advanced administrator better stay with shared hosting or buy "managed VPS". It will save you many headaches later. VPS (like dedicated server) is not a "piece of cake" for novice webmaster. You've been warned.
It's a review written after one year use of Linode services for one of my customers, Cartalia.com.